So, what about the cost?
Short and inaccurate answer — more than $50.000
Long answer — check the article.
How we estimate the development cost?
Simple — we're going to separate Snapchat on the most important bits or modules or whatever you like to call it. Then we'll estimate the time to develop those modules and multiple it on the average development rates.
Check infographics for "MVP" and "complete app", if you want to get straight to the point.
Where to Start?
In the App Store and Play Store.
Snapchat can be downloaded for free, with a note of in-app purchases.
When you open the app for the first time, it asks to sign up. No surprise that signup with Facebook is not available, if you know what I mean.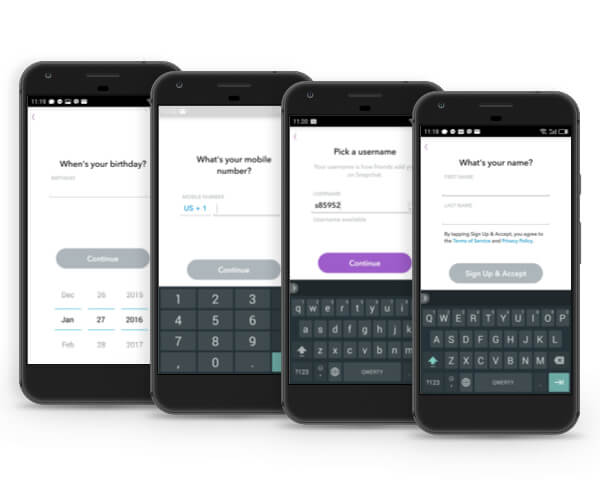 The signup process contains 5 steps. Except standard email and password, you need to include –
full name and birthday
phone number
nickname
The last one goes with an automatic suggestion. After several attempts to put my common nicknames, it becomes clear why there is an automatic suggestion. After that last step, the app sends a confirmation code to complete registration, which is applied automatically.
Here we have the first feature for our minimum viable product — registration. For now, we're going to build the MVP for a single (iOS) platform.
What is the core idea of MVP?
The next step is to get the idea of the core features. When you open Snapchat, it immediately turns on the front camera, and it seems like application invites you to take a selfie. So here is how it works:
You open the app and click on a circle button on the bottom of the screen. It creates a so-called Snap or simply a photo.
After that, you can add a filter, text or emoji.
You tap the "send message" button and select a person or a group of people.
The recipient gets the notification about your message on the top of Snapchat window.
When it is opened the message is visible for several seconds, and self-destructs.
You can set up a timer when you take a Snap. Another option is to take a Snap in a form of an up to 10 seconds video. To record a video all you need is to press and hold the circle button.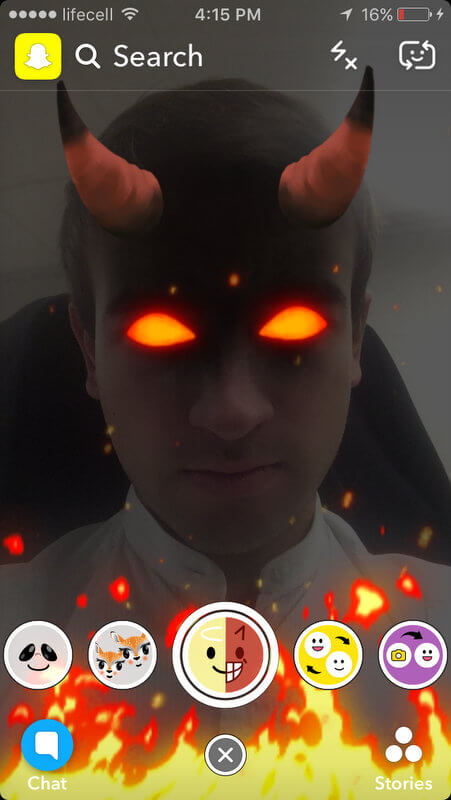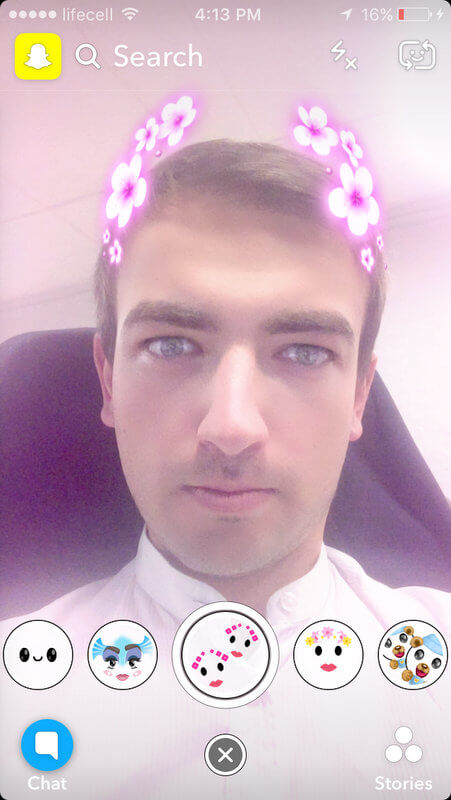 The main feature of MVP will be self-destructive photo and video messages.
Simple Way to Add Friends
Right after the registration the app gets access to your phone contacts and prompts you to add friends. You'll see a note who already have Snapchat installed and will be able to invite those who don't have it, yet. Although this option is skippable, obviously the app has close to no usage without friends. If you decide to add friends later you'll notice that this feature is extremely powerful in Snapchat.
For now, let us stick to phone contacts import. It is a proven feature used by all popular social messaging apps.
Time to add one more important feature to complete the MVP — a friends list.
There you have it — the info on an app like Snapchat MVP for iOS.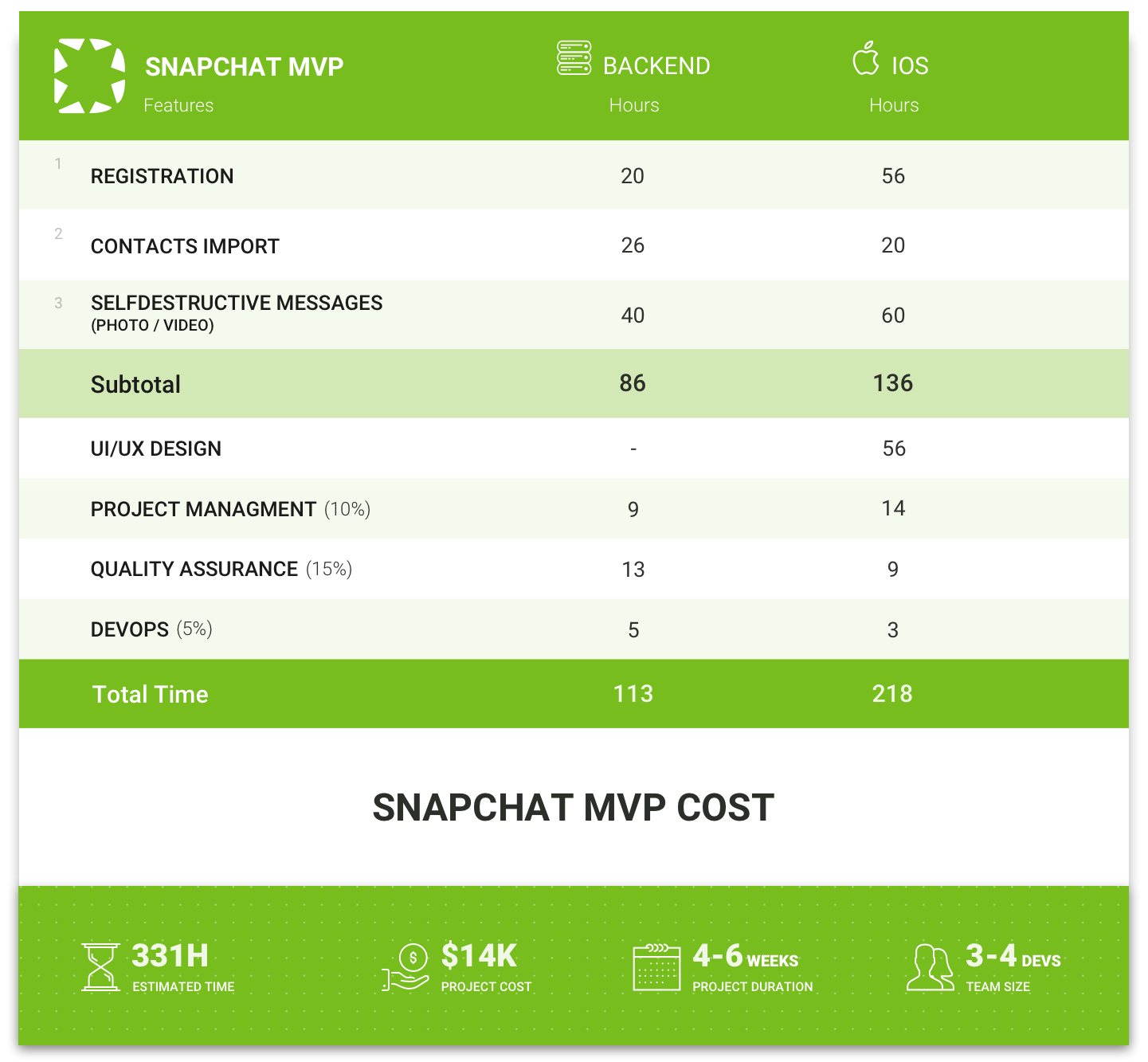 Check our similar article about a taxi app development cost — "How much does it cost to build a taxi app like Uber"
Time to Get Serious
The MVP is ready and it will show what features can be added to improve the functionality and draw users from similar apps. Let's check what else Snapchat can offer.
Snaps once again
Lenses
When you take a snap you can enhance it with a custom lens. Lenses add visual effects similar to Apple Photo Booth app. You can change the background, add halo, dog noses and much more funny stuff. Some visual effects can be applied for a group of people. If your friend, boss or cat is next to you go ahead and try a face swap.
Filters
Same thing you can find in Instagram or Apple photos. No need to be a Photoshop pro to improve the look of any photo or to correct its quality. Snapchat features lots of standard fancy filters, plus you can try Geofilters.
This feature adds new filters depending on your location. For example, if you take a snap in a well-known park it will add filters and visual effects with labels of the park or cartoon animation of beavers. Most likely these creatures inhabit that park.
Stories
Snapchat allows users to present the series of photos or videos that will be available for friends for 24 hours. All you need is to make a Snap and tap on "Story" button to add it to the stories. By default, your stories are visible to all your friends. However, if you want you can set it available for a certain group of people only.
Memories
When you take the snap and think it's too good to be self-destructed you can save it by tapping on a download button at the top left corner of the screen. These snaps are saved in a cloud or your phone camera roll. They can be used for standard snapchatting or can be added to stories. The stories made with Memories won't be visible to your contacts and can be sent to certain users or groups, only.
4 more ways to add friends in Snapchat
Adding friends from the contacts list may seem enough for an MVP, however, for a mature app extra flexibility won't hurt. When you setup the app and add all your friends you have the following option:
add by snapcode. One of the easiest ways to add a person sitting next to you is by scanning a snapcode. If you both have Snapchat installed on your devices simply open your profile page on one device and take a snap of it using the other one.

add nearby. Another option to quickly add new friends. This option is perfect if you like to add a group of people in the same location. All you need is to open "Add Nearby" on all the devices at the same time. You will be presented with a list of users. Tap a plus button next to users you will like to add.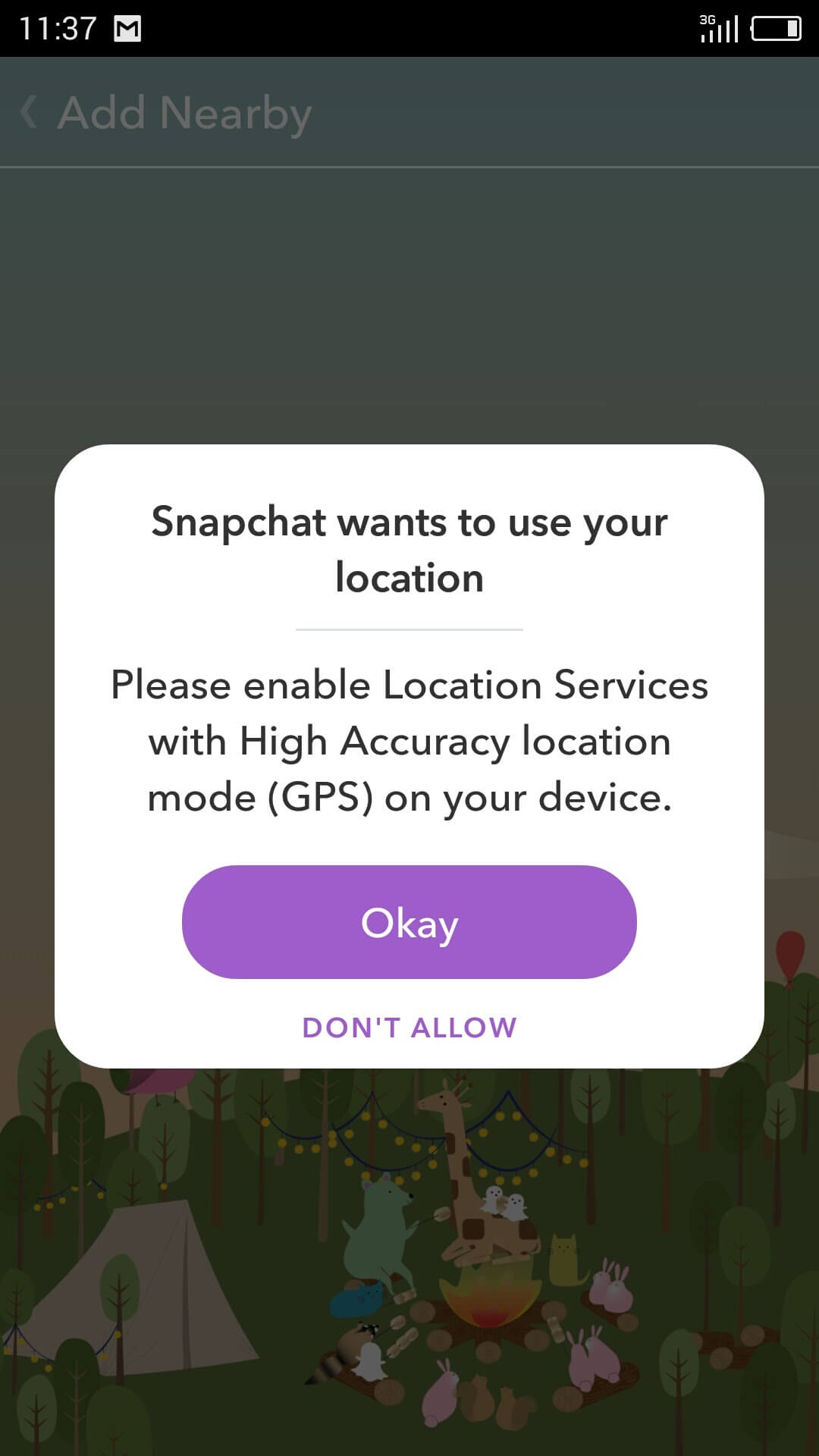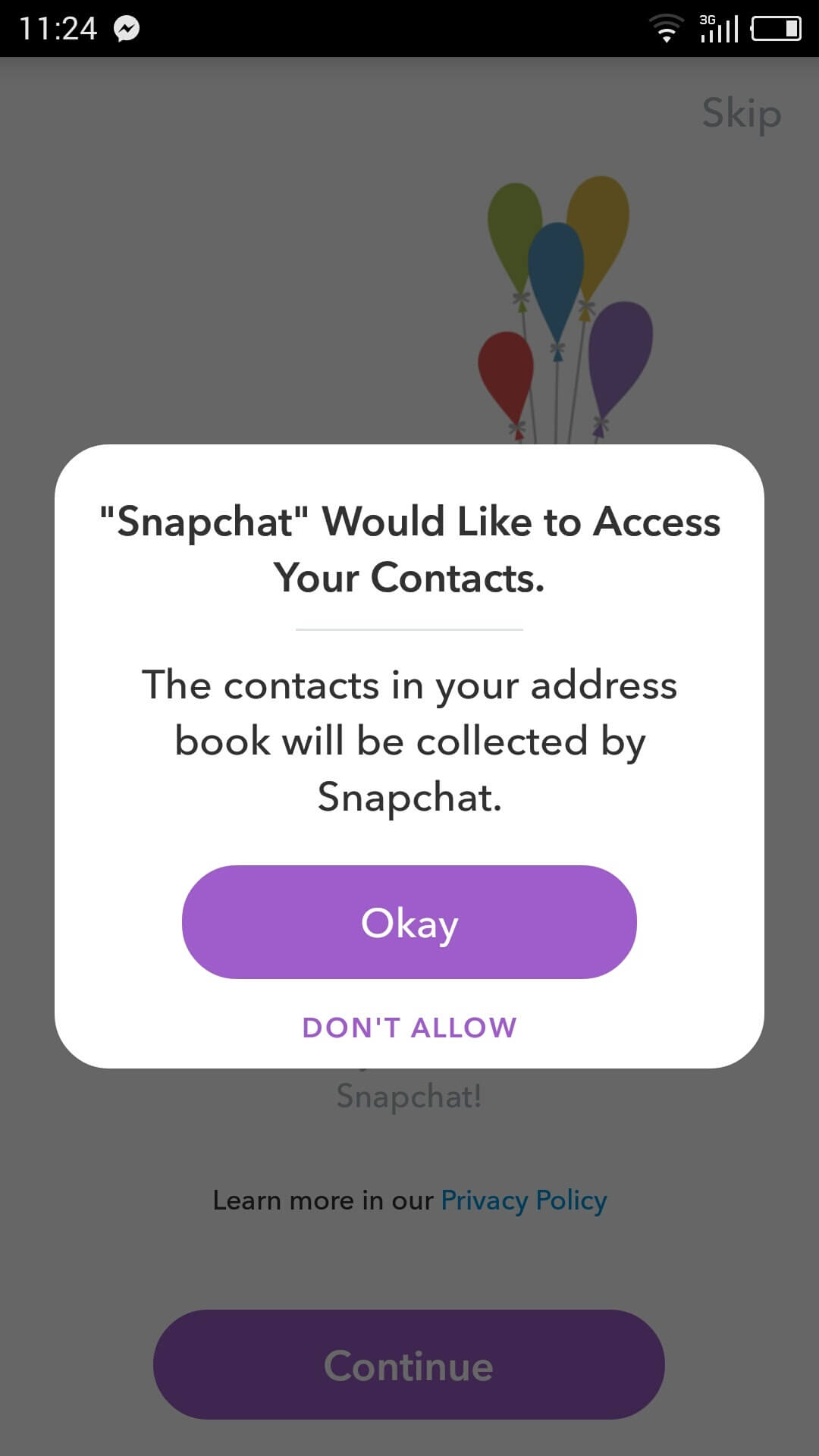 share username allows you to send a link on your profile with a snapcode via email, sms and all possible messaging apps and social networks (even Facebook).

find and add a person using their Snapchat username. The idea is the same like in most messaging apps, e. g. Skype.
Additional Goodies
Chat 2.0
Although Snapchat's original idea was to provide an alternative to text chats, it has its own powerful text chat. You can find all the popular features of today's messaging app in Snapchat — text messages, voice and video calls. Both calls can be used for free. However, Snapchat sticks to the principle of self-destructive content. When you swipe out of the chat window, all the messages are deleted.
If you're interested in messenger app development, check our similar article — "How much does it cost to build a messaging app like WhatsApp"
Discover
The right swap from the app's main screen will bring your to Discover screen. This part of the app can be described as a collection of brief and hot stories from world's most popular publishers like People, National Geographic, CNN, MTV, etc. If you press and hold a channel you will see a description of the content to expect. In the same menu you can find an option to subscribe to the channel. When you subscribe to a certain channel it will be visible every time you open Discover.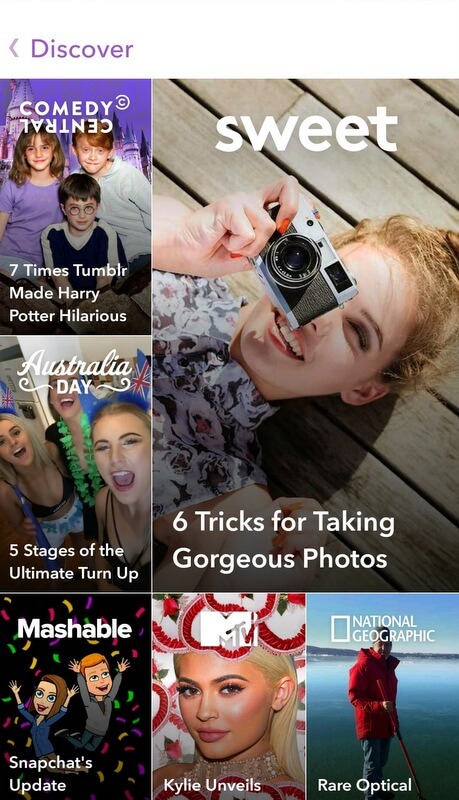 Rates
To calculate the total cost we would need some information about the app development companies` rates. According to statista the average rates for mobile app development in the USA, UK, Europe and India are the following:
North America — $60-250 per hour
United Kingdom — $60-150 per hour
Western Europe — $40-120 per hour
Eastern Europe — $20-100 per hour
India — $10-80 per hour
Developing Extras
The application development process includes quality assurance, project management and DevOps. When you implement a set of features, these processes will be added as a percent of the final time and cost.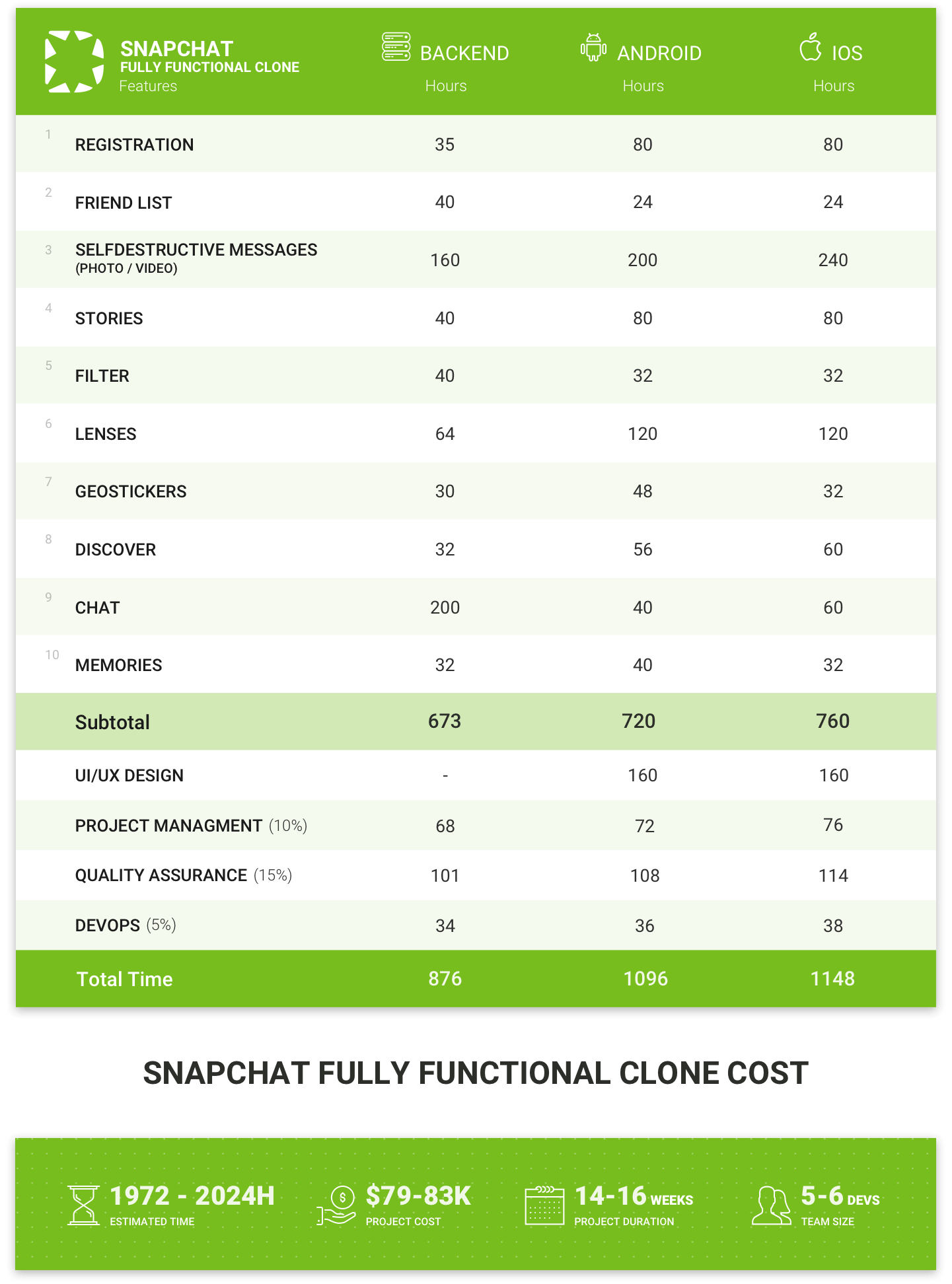 Interested in developing a Snapchat like app? Drop us an email at info@djangostars.com
Give it a try
Snapchat is a real fun and powerful mobile app. It is popular among teens and some "young" adults. The idea to communicate using photos and videos brings a new approach to online communication. Although text messaging is great and can teach you to focus on the most essential and informative message, it lacks such important thing as emotions. Snapchat allows users to share not only text but emotions, mood and feelings.