Fleet Management System Development
Access our logistics expertise to build your FMS solution and optimize your operational costs, enhance compliance, and improve customer satisfaction rating.
Enable advanced visibility into your fleet and optimize vehicle maintenance, fuel consumption, drivers' behavior with our fleet management software development services.
Since the first time we met, we had that click, it felt like we had been working for a long time and that could be a great partnership going forward.
solutions
Reinforce your logistics business with custom
supply chain management

software
Reduce delivery costs with custom fleet management software that unites route optimization, fuel management, driver performance monitoring, real-time tracking, and more to optimize delivery processes and improve cost efficiency.
What's in it for you
Fuel management
Reduced idle time
Vehicle performance optimization
Load optimization
Sheduled vehicle maintenance
Streamline carrier selection, facilitates easier rate comparison and negotiation, automate carrier selection based on predefined criteria, consolidates carrier management, and monitor carrier performance to achieve ultimate cost efficiency.
What's in it for you
Automated carrier selection
Rapid carrier onboarding
Rate comparison systems
Carrier performance evaluation
Automated reporting
End-to-end fleet tracking system development enables you to optimize delivery routes, reduce fuel consumption, improve on-time performance, enhance productivity, and minimize vehicle wear, which results in better operational efficiency.
What's in it for you
Optimized workloads
Fuel savings
Dynamic route optimization
Arrival timeframe optimization
Increased productivity
Get a more streamlined and effective logistics operation, enhancing customer satisfaction with real-time shipment tracking, and improved visibility to enhance your fleet management on both high and field levels.
What's in it for you
Supply chain visibility
Proof of delivery
Delivery optimization capabilities
Precise delivery time prediction
Efficient planning
Ensurу regulatory compliance, promotу safety and risk management, facilitate seampless documentation and record-keeping, and streamline auditing and reporting processes with tailored fleet management software.
What's in it for you
Monitor driver behavior
Compliance documents management
Compliance metrics monitoring
Notifications system
Risk monitoring
Enabe accuracy in invoicing, and cost savings through error identification and adjustment negotiation, set up streamlined payment processes and data visibility, and get wider dispute resolution capabilities with custom fleet management software development.
What's in it for you
Identify billing errors
Mitigate incorrect rates risks
Ensure accurate invoicing
Invoice validation
Payment data visibility
Software components we include in Fleet management software
Vehicle Tracking
Real-time GPS Tracking
Route Monitoring
Geofencing and Alerts
Historical Location Data
Location Monitoring
Boundary Control
Movement Patterns Tracking
Vehicle Status Monitoring
Pickups and Delivery Optimization
Vehicle Maintenance and Repair Management
Warranty and Recall Management
Repair History Tracking
Maintenance Scheduling
Vendor Management
Driver Management
Performance Metrics Management
Training and Certification Management
Driver Communication and Messaging
Automated Performance Evaluation
Fuel Management and Cost Tracking
Fuel Consumption Monitoring
Fuel Card Integration
Fuel Theft Detection
Route Optimization for Fuel Efficiency
Enhance your business with custom FMS solutions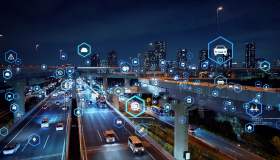 Up to a 15% reduction in fuel costs
Introduce advanced route optimization, traffic forecasting, and delivery patterns analytics to optimize delivery and fuel consumption.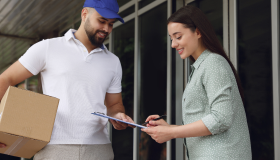 Up to a 25% decrease in customer complaints
Provide accurate delivery estimates, improved customer service, and introduce better communication with messaging, timely notifications, and alerts.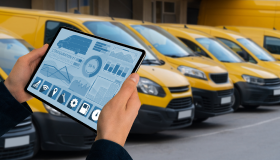 Up to 10% reduction in fleet size and associated costs
Identify underutilized vehicles and optimize your fleet utilization efficiency to lower your maintenance and repair costs.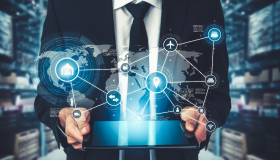 Up to a 20% increase in on-time deliveries
Take advantage of advanced delivery data analysis to enable more precise delivery time predictions.
Optimize your fleet performance and trim down operational costs with custom FMS solutions.
technical partner
Access our tailored fleet management solutions development sets to unlock all-around fleet managment
SOFTWARE PRODUCT DEVELOPMENT
Get an end-to-end fleet management solution development or digital transformation from our team or mixed squads of our and your teams.
Product Design
Software Architecture
Web Development
Mobile Development
Quality Assurance
Support And Maintenance
Cloud & DevOps
Software Reengineering
Software
Consultancy
Embark on your digital transformation or migration journey with our experts. Lay a solid foundation for development by leveraging our product discovery services, and elevate your technology strategy.
Technology Consulting
Digital Transformation
CTO As A Service
For Startups
Product Discovery Phase
Team
Extension
Speed up your development and bridge the gaps in your expertise by extending your team with our product development experts.
Staff Augmentation
Dedicated Team
Python Development
Django Development
Node.Js Development
JavaScript Development
React Native Development
Vue.Js Development
ML & AI
services
Unlock the potential of your resources with AI-powered advisory, streamline repetitive tasks through automation, and harness the power of advanced data analysis to drive informed decision-making.
Machine Learning
Computer Vision
Data Science
Data Engineering
Virtual Assistants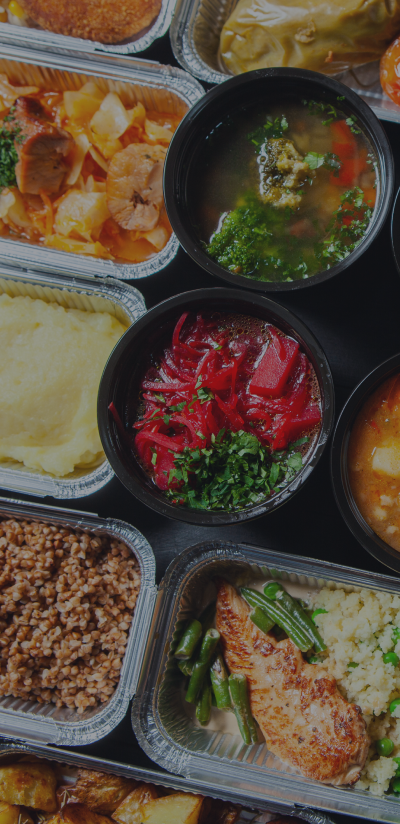 1145 Companies served
Acquired by Fortune 500 company
9 cities in the US served
We partnered with a leading corporate food delivery company owned by a Fortune 500 enterprise to enhance its backend infrastructure, ensure scalability and the highest code quality standards, and streamline permission management. We've been working as one team for more than 15 months.
If you look at our relations with Django Stars, they are not just partners, they are part of our team.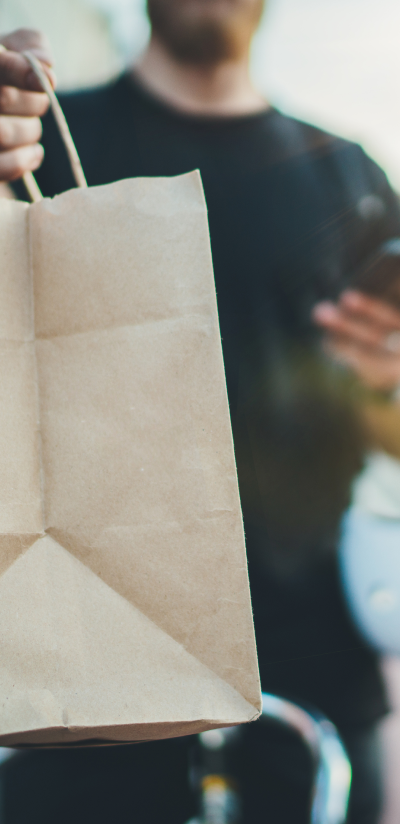 1M+ packages delivered every year
Providing services to McDonald's
Partnership in 2018-2019
Our logistics experts collaborated with Azyan to develop from scratch a geo-based food delivery application that seamlessly connects drivers, clients, and stores.
In 2 years of our cooperation, we've created a bilingual interface in Arabic and English, robust web and mobile apps, and scalable product architecture. Our cooperation empowered Azyan to expand and bring the food delivery landscape in Jordan to another level.
Frequently Asked Questions
Yes, custom vehicle management software development allows your to accommodate various types of vehicles and fleets. The software can support diverse vehicle types such as cars, trucks, vans, or specialized equipment. It can also handle fleets of different sizes, whether small, medium, or large, providing scalable solutions to meet specific operational requirements.